Meningitis Attorney
Meningitis attorney Anthony Castelli and his entire staff are dedicated to client satisfaction. When you become our client, you become part of our family. Anthony puts over 30 years of experience representing injury victims to work for you, focusing on recovering maximum compensation on your behalf. "You work on getting better while we work on getting you restored financially."
The Personal Attention You Need
We believe that every client should receive the highest level of care and attention. We will always treat you with respect and courtesy. Our phone calls will be returned promptly. We will keep you informed about the progress of your case. Anthony will answer your questions and explain the details of your case in term that you can understand.
If you are not 100% satisfied with the way Anthony or our staff treats you during the first 30 days after becoming our client, you may take your file, no attorneys' fees and no questions asked.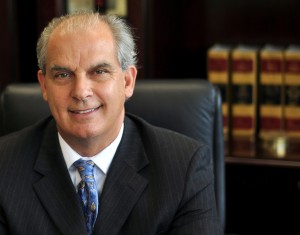 Background and Qualifications
Anthony has handled thousands of injury cases, including product liability and wrongful death, and has recovered millions of dollars on behalf of his clients. The majority of personal injury cases settle out of court, but Anthony is always ready to take your case to trial and has tried over 25 personal injury cases to jury.
In 1973, Anthony earned his BS in Criminal Justice from the University of Cincinnati. Initially, he worked as a social worker, helping abused and neglected children in Cincinnati. In 1976, he began taking night classes at Northern Kentucky University, Salmon P. Chase College of Law, while working as a law clerk during the day.
In 1981, Anthony received his Doctor of Jurisprudence and was admitted to practice in Ohio. He stayed on with the firm where he had started out as a clerk and went on to become a partner. When another partner in the firm suffered a heart attack, in 1998, the firm disbanded and Anthony started his own firm.
Anthony is a member of the following professional organizations:
Ohio state Bar Association
Cincinnati Bar Association
Ohio Academy of Trial Lawyers
Hamilton County Trial Lawyers
National Association For Social Security Claimants
Anthony has written several books on personal injury law. He has an AV rating with Martindale-Hubbell, their highest rating.
If you have contracted meningitis after receiving a steroid injection, or if you have lost a loved one to the fungal meningitis outbreak, in Ohio, please contact meningitis attorney Anthony Castelli right away. You may be entitled to compensation which can pay for your medical care, lost income, pain and suffering, and more.